Everybody Loves to Tak Giu!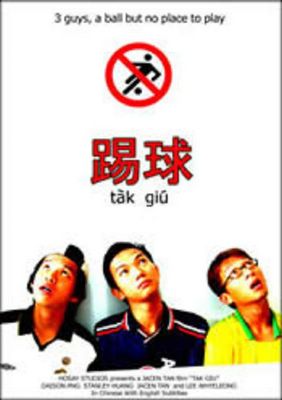 Since I'm about to abandon you, my loving newfound audience, I thought I'd leave you something to entertain yourselves with:
So, I was reading
Cowboy Caleb's
blog and came across his
recommendation
of a new
local movie
attributed to Jacen Tan. Having downloaded and watched said movie (it's totally free; you can download it
here
; it's a 15 minute short) here's what I think:
I like soccer. I like Singapore. I like movies. I like free shit.
WITH SO MANY THINGS TO LIKE, HOW CAN YOU POSSIBLY LOSE?
Alright, now I'm really going to shut up for the day.